Founded in 2022 ,started by team of two with group of manufacturers with a vision to "transform the way trade is done in India leveraging technology", Sakuda is India's largest business-to-business & Business to Direct customer e-commerce platform. It has operations across categories including Fashion, lifestyle, and general merchandise.Our team is working hard towards vendor selection for our platform who are agree to deliver quality product, latest fashion and fast delivery.Sakuda is solving core trade problems faced by small and medium retail shopkeepers, traders ,and ecommerce seller ,who are traveling long way to find unique and stylish product for their shop. Now there search will stop at one place and help them hassle free purchase at their door step. In this way they will save time and money both.Sakuda team working on process it enables the buyer (retailer) to select a product, place an order with sellers who pack it and dispatch it through our courier partner.
Our efforts for end customer: What is the requirement of end customer? As a customer what one need low price but product quality should be good and delivery should be fast during online purchase. Sakuda is retail platform where end customers are buying directly from factories. Sakuda's seller is direct manufactures and selling quality product, all products pass under many quality test before dispatching. Sellers are direct manufacturer so they always offer product with very competitive price.
Regarding branded products Sakuda have tie-up directly with companies and their distributors to make sure our customers will receive authentic product.
Our efforts for retailer : Sakuda is solving core trade problems faced by small and medium retail shopkeepers, traders who are traveling after a week or afetr 15 days for stock purchase . As a fashion retailer they need to update their stock with latest trend as per customer requirement ,as all customer looking something new every time , no one want to repeat same stuff again and again . How hectic traveling and tour everyone knows .They have loss of time because they have to close shop 4-5 days , if they travel they will close shop for those duration and that is also loss of money ,another loss of money which they spend during traveling . Now how that shopkeeper will cover that loss defiantly they will add in margin and that loss effect product cost for end customer.
If retailer buys from Sakuda they can place order anytime during day or night as we are available 24X7 for online customer. If you have any quality doubt you can buy one piece first to check product quality. Retailer will buy directly from factories so price will be very competitive. We are offering low MOQ and good discount to retailers.
Our efforts for overseas Retailer/Wholesaler: Overseas retailers can also buy products through Sakuda platform. It's very difficult for overseas retailer to buy low MOQ from overseas wholesalers and manufactures so they are depending on wholesaler or stockiest who are reselling them at high cost. Due to high competition days it's not possible to sell any product at high price Sakuda is offering low MOQ and competitive price and quality product to overseas customers also. If you want to check quality you can buy one piece to check quality. If your order quantity is good then our seller can make goods as per your requirement also.
Expect Restless
Amazing Support
Our store in range of every one just a click away either you are end customer need product for your self or retailer and need product for resell.
Popular Brands
Engage , Jovees , Biotique , Babila , Himalaya
Tomasz Treflerzan
Manager
Dylan Chavez
Support Manager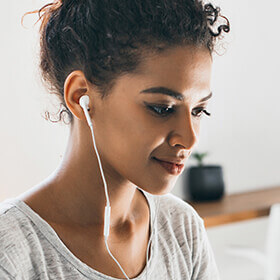 Viktoriia Demianenko
Designer
Mikhail Hnatuk
Support